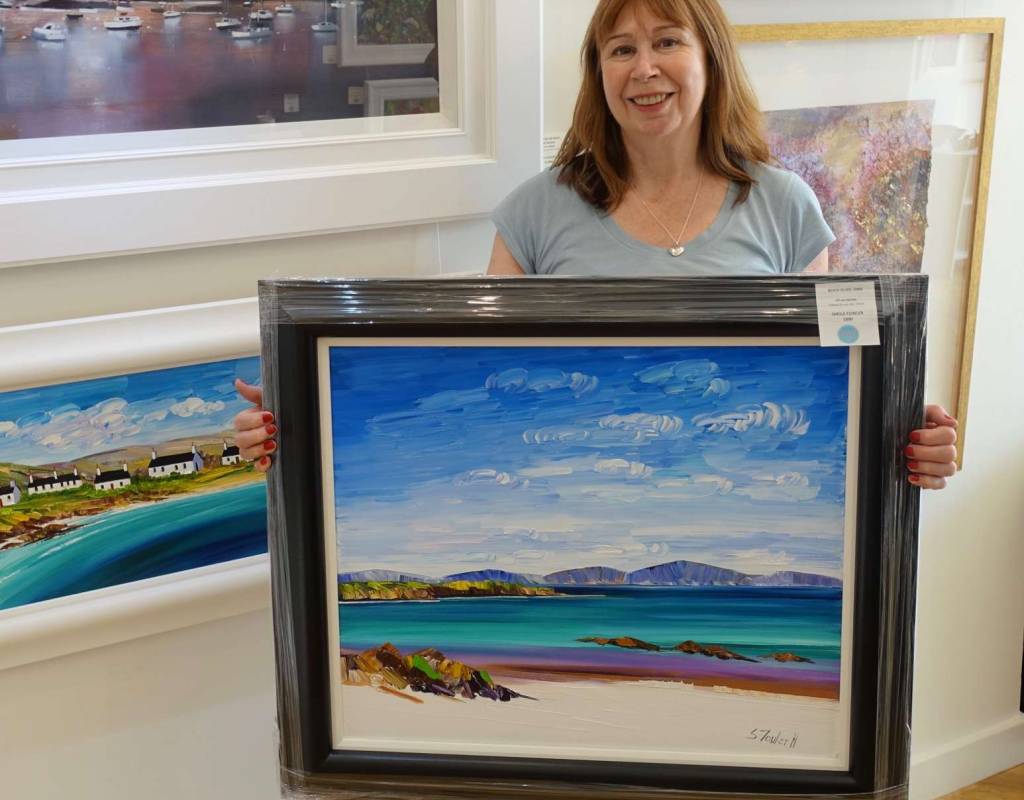 About My Art
ABOUT MY ART AND INSPIRATION
I am an artist with a love of colour and texture. I studied at Glasgow School of Art from 2003 – 2006 (part time and summer school) and I have been a professional artist since 2007. I work from my studio on the south side of Glasgow. Please contact me if you would like to visit.
SCOTTISH ISLANDS
It is an artist's dream to live near the islands of the west coast of Scotland. I love to visit the Hebridean Islands where beaches are nothing short of spectacular. The colours are amazing and I try to capture the beauty in my paintings using a vivid palette and texture.
WILDFLOWERS AND FLOWERS
I am inspired by the wildflowers in nature and pretty flowers in favourite vases. I am always attracted by the colours and pattern in nature . I enjoy presenting my still life paintings of flowers in vases.
COMMISSIONS I enjoy working on commissions . If you are looking for a special painting, I am happy to work on a painting of any size. Please contact me if you would like more detail.
PAINTING WEDDING BOUQUETS and SIGNIFICANT PLACES A wedding bouquet has special significance and a painting of wedding flowers can be an ideal gift. Also, many couples have a special place, and a painting or giclee print of this can be a lovely memento.
WHERE TO SEE MY ART My paintings are exhibited in galleries in Scotland and in the Darryl Nantais Gallery near Cambridge. I also exhibit with LINTON59 at some UK ART FAIRS. Please see the Where to See My Art page for more details and gallery links.
MY ART STUDIO is in Giffnock, on the south side of Glasgow. Visits to the gallery are welcome by appointment.