Sheila Fowler
Scottish landscape and still life artist - producing paintings and art prints. 
GICLEE ART PRINTS
ART PRINTS ARE EASY TO ORDER   Prints are available to post within 3 - 5 days of order and there is no charge for UK posting.  You can pay securely with PayPal.  Please see the  Buy online - Giclee Art Prints  page  to view collections.  POPULAR COLLECTIONS are Art Prints of ARRAN; Art Prints of SKYE , Art Prints of ST ANDREWS and EAST NEUK.  Many other scenes and still life prints are also available.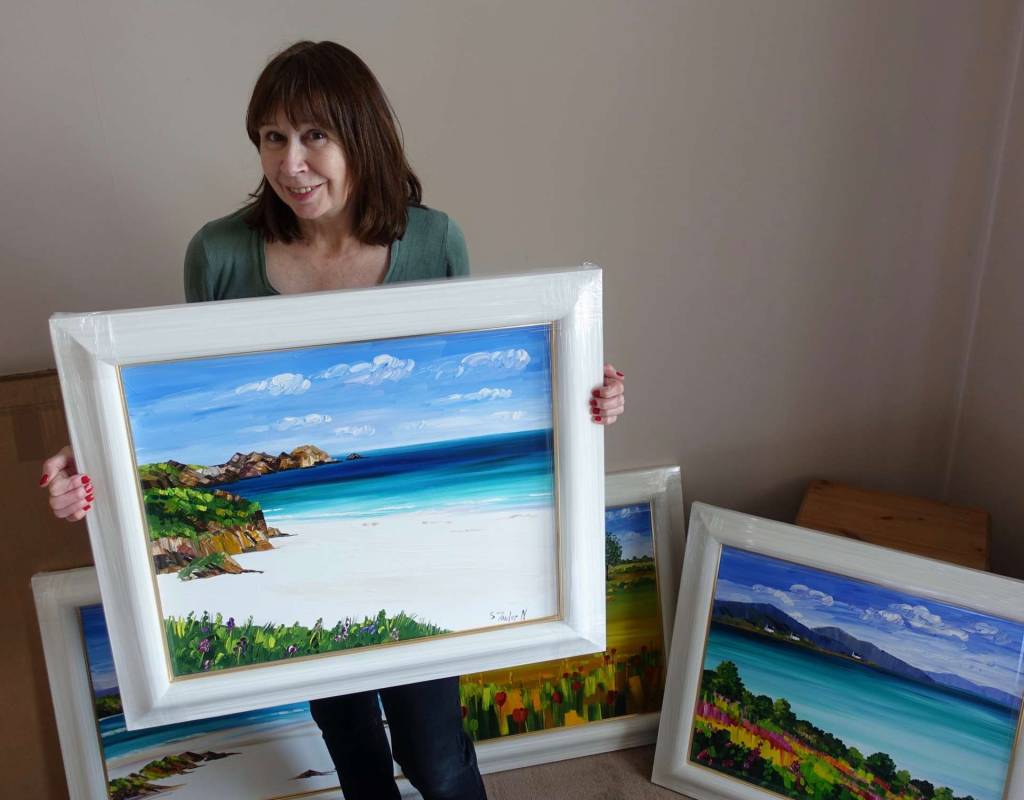 About My Art
Sheila Fowler Art  I am an Artist with a love of colour and texture and I take inspiration from the colours and patterns in nature.  I enjoy exploring the Scottish landscape and visiting the Hebridean Islands, making sketches and photos to work on back in the studio. I also love flowers and enjoy producing still life and garden paintings.
My work is sold in Galleries in Scotland, and Art Fairs throughout the UK with Linton59.  You can follow me on Instagram and Facebook at Sheila Fowler Art.
Please have a look at the Where to See My Art page to get more details about galleries who show my art.