Sheila Fowler
Scottish landscape and still life artist - producing paintings and art prints. 
GICLEE ART PRINTS
ART PRINTS ARE EASY TO ORDER Prints are available to post within 3 - 5 days of order and there is no charge for UK posting. You can pay securely with PayPal. Please see the Buy online - Giclee Art Prints page to view collections. POPULAR COLLECTIONS are Art Prints of ARRAN; Art Prints of SKYE , Art Prints of ST ANDREWS and EAST NEUK. Many other scenes and still life prints are also available.
Winter Art Shows
My Paintings can be seen in the following winter exhibitions:
Strathearn Gallery, Crief

ScotlandArt Gallery, Glasgow
The Glasgow Gallery, Glasgow
Morningside Gallery, Edinburgh
Sproson Gallery, St Andrews
DNG Gallery, Auchterarder
The Arran Gallery, Whiting Bay, Arran,
Darryl Nantais Gallery, Linton, near Cambridge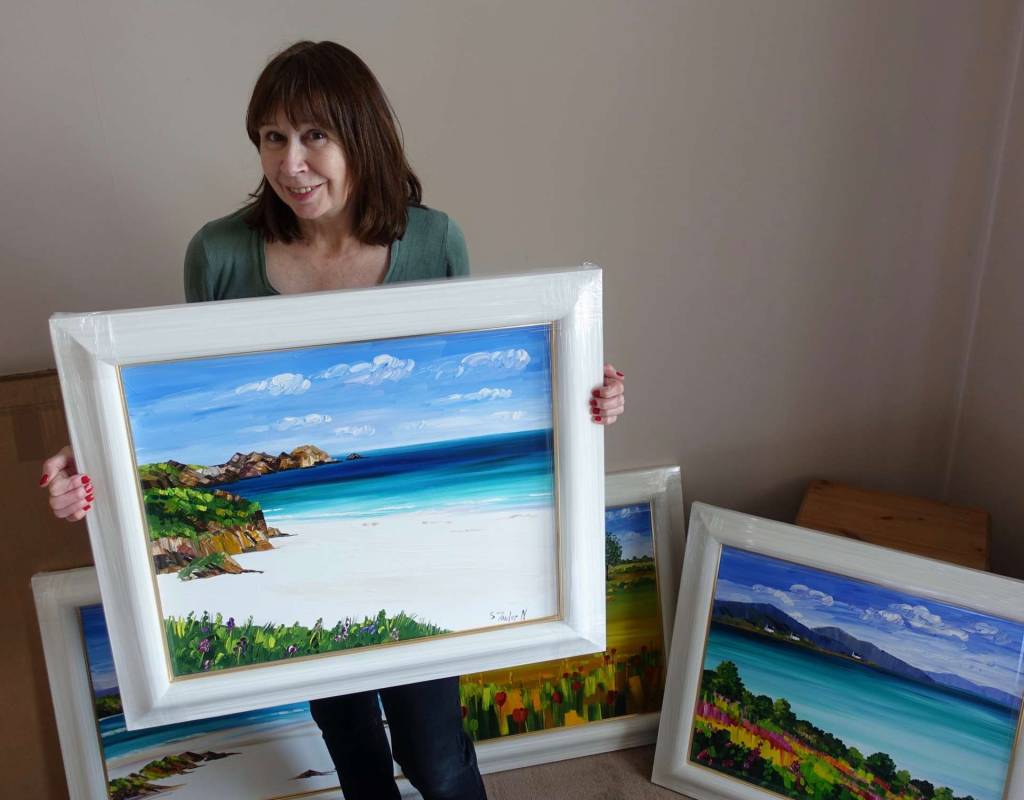 About My Art
Sheila Fowler Art I am an Artist with a love of colour and texture, taking inspiration from the colours and patterns in nature. I enjoy painting the Scottish landscape, Hebridean Islands and further afield. I also love flowers and enjoy producing still life and garden paintings.
Art Galleries Please have look at the Where To See My Art page for links to the galleries who show my work.
My Art Studio I work in my studio in Giffnock, on the south side of Glasgow.
Commissions I enjoy working on commissions. If you are looking for something special, please contact me.
Join My Mailing List All you have to do is reply to this e mail with the word YES. mailto:sheila-fowler@hotmail.co.uk I send around 6 newsletters a year with details of exhibitions and a first look at new work.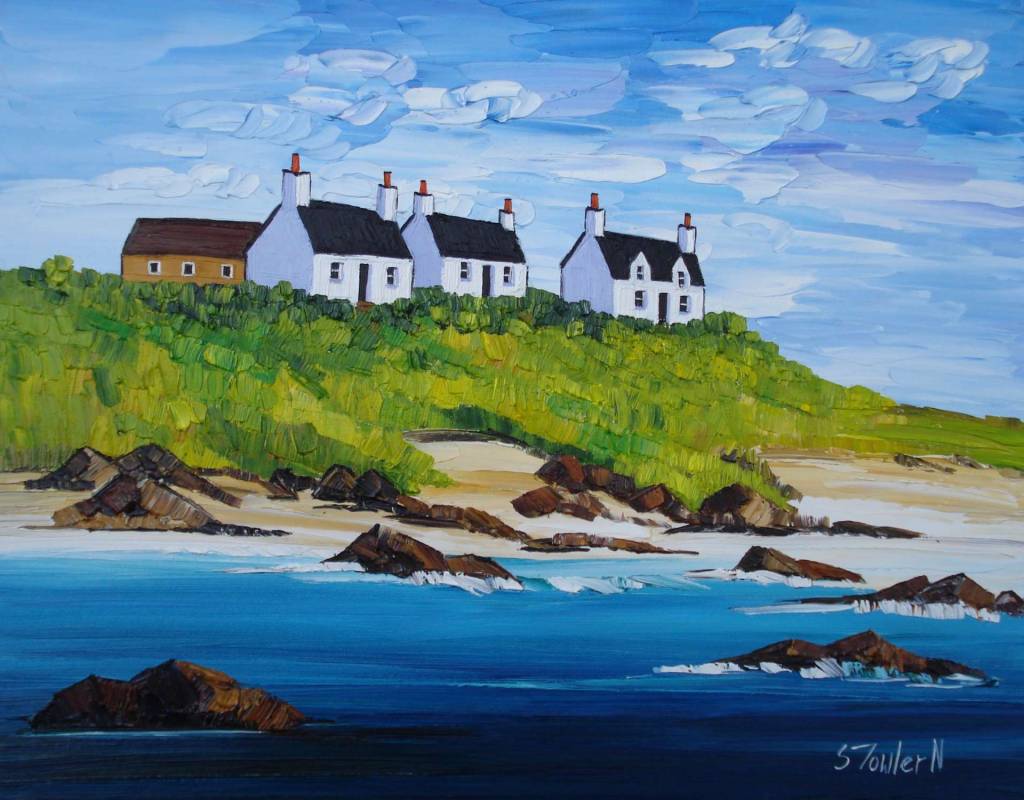 FEATURED PAINITNGS AND ART PRINTS
Here are some details of the paintings  and art prints featured on my home page.  
Tiree Cottages - framed size 65 x 55cm
Wildflowers Skye - framed size 75 x 65cm
Glencoe Mountains - art print - image size 40 x 30cm
Hay Bales and Corn Poppies Fife - framed size 90 x 75cm
Wild Thistles Harris - framed size 45 x 40cm