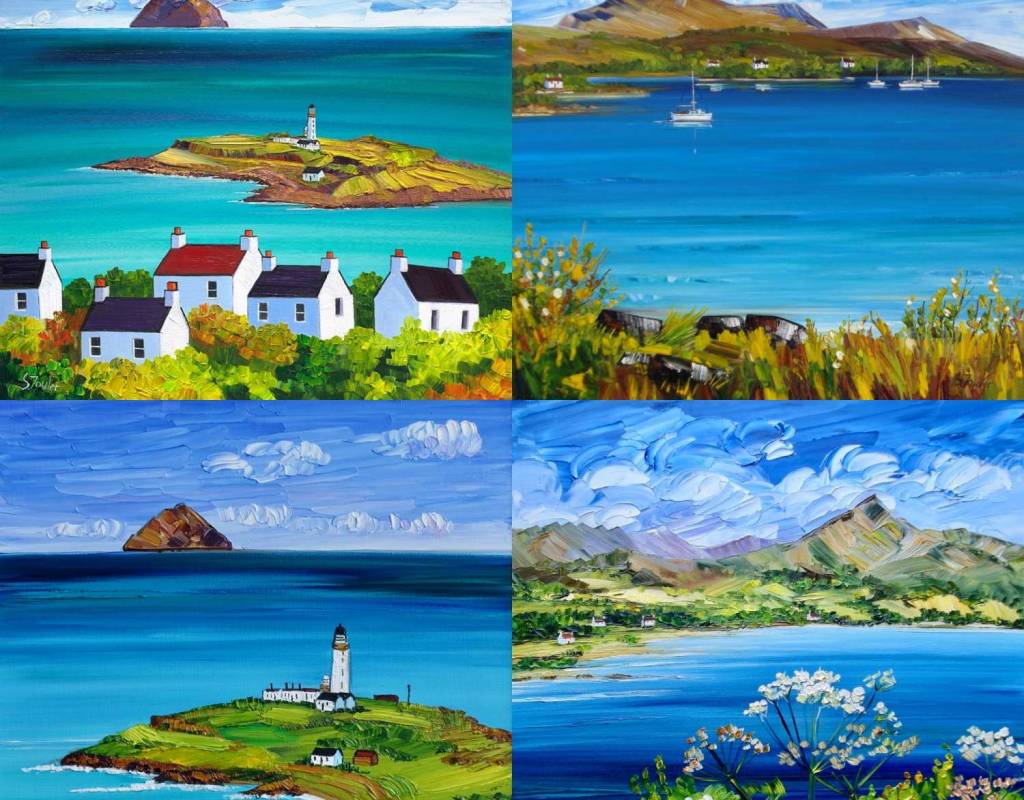 Shop - Greetings Cards
CARDS GROUPED IN SETS OF 4  for £10.  (price includes UK delivery). Please click on main images to see all 4  images of cards in each set. Each set contains 4 DIFFERENT IMAGES

SINGLE CARD for £3  (price includes UK delivery).
AVAILABLE SETS:   Isle of Arran;  Isle of Skye; St Andrews and East Neuk;  Harris and Lewis; The Lake District and Flowers.
CARDS ARE EASY TO ORDER:  Click on the image to see the PayPal logo.  You can purchase a set by clicking on the PayPal logo. You do not need a PayPal account - payment can be made by debit or credit card.  If you prefer - you can contact me direct to order by clicking on Enquire.
DELIVERY  Cards will normally arrive within 3 - 5 working days, using the Royal Mail first class service.  They are carefully packaged with card behind.   Each card is individually cellophane wrapped. Price includes UK postage and packing.