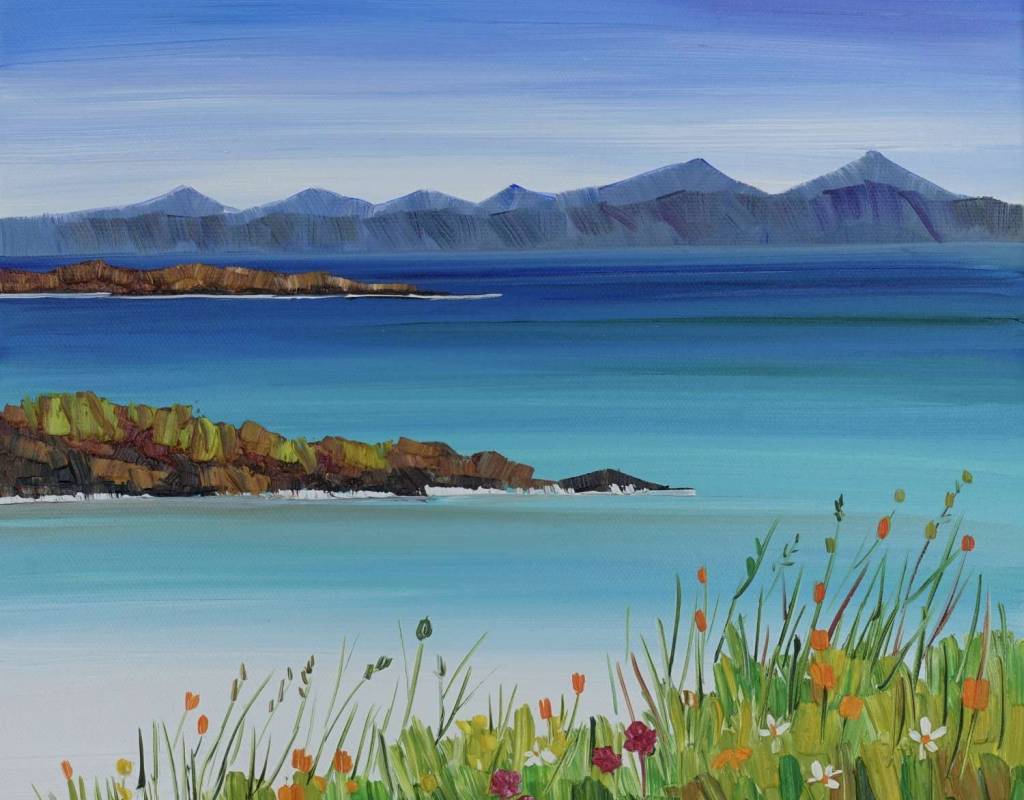 Art From My Studio
MY ART STUDIO   is in Giffnock, on the south side of Glasgow.
PAINTINGS ONLINE  Paintings in my studio can be ordered online. Paintings are carefully wrapped and posted using the Royal Mail first class tracked delivery service.  There is no charge for UK delivery.
ART PRINTS, GREETINGS CARDS and CERAMIC GIFTS  are also available from the studio ONLINE.

STUDIO VISITS  are welcome and there is always work in progress to see.  Please call me on 07973860447  or e mail me - if you would like to visit.  It is very informal and you will be guaranteed a friendly chat about my art.
PAINTINGS IN THE STUDIO  There are always some paintings framed and available.  I try to keep this page up to date.  This page often features new paintings - before they go out to my galleries.
CLOSE DETAIL AND FRAMED IMAGES  If you are interested in a painting - please contact me for more detail.
PAINTINGS ON THIS PAGE  I try to keep this page up to date.  It often features new paintings before they go out to one of my galleries.