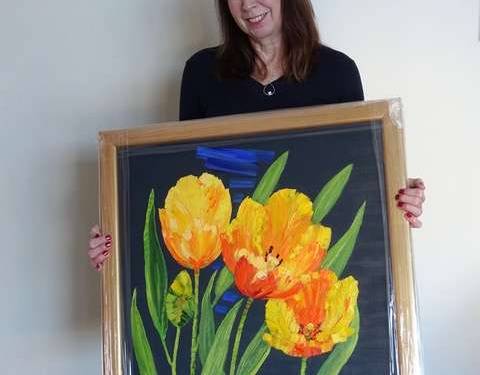 Where To See My Art
My ORIGINAL PAINTINGS are regularly exhibited in the following art galleries:
GLASGOW:
THE THISTLE GALLERY, Park Rd.Glasgow G4 9JF;
MACGREGOR FINE ART, 166 Hope St, Glasgow G2 2TJ
SCOTLANDART GALLERY, 193 Bath Street, Glasgow, G2 4HU
THE LEMOND GALLERY: Summer and Winter Shows
EDINBURGH:
THE MORNINGSIDE GALLERY, 94 Edinburgh EH10 4BY
ABERFELDY: THE ABERFELDY GALLERY, 9 Kenmore Street, Aberfeldy, Perthshire PH15 2BL
CRIEFF:THE STRATHEARN GALLERY, 32 W High St, Crieff DH7 4DL
ISLE OF ARRAN:THE ARRAN GALLERY, WHITING BAY KA29 8QH
KIRKCUDBRIGHT: THE WHITEHOUSE GALLERY, 47 St Mary's Place, Kirkcudbright DG6 4DU
St ANDREWS: THE SPROSON GALLERY, 138 South St, St Andrews KY16 9EQ
CAMBRIDGE: THE DARRYL NANTAIS GALLERY, Linton, Cambridge CB21 4HS.
LINTON59 is the travelling name for the Darryl Nantais Gallery. Linton59 takes my work to many of the art fairs around the UK.
EXHIBITIONS
"Grand Art" mixed exhibition at THE STRATHEARN GALLERY, CRIEFF 23rd March until 21st April.
THE FRESH ART FAIR CHELTENHAM Thursday 25 to Sunday 28 April 2019. The event takes place at Cheltenham Race Course. I am exhibiting with Linton59. Here is the link to my Linton59 web page: https://linton59.co.uk/sheila-fowler/